A literal "Oh my God" flew right out of my mouth when I saw this Chanel belt in the window of a vintage store in Columbus, Ohio last Thanksgiving. Instead of wearing it as a belt, I like to thug it out as a gold chain instead. As if that's not enough, this fabulous leather skirt was thrifted, too. Boom.
I get a lot of questions pertaining to where and how I find my vintage goodies, so I thought I would share my two secrets about the "Where" aspect of thrifting/vintage shopping :
1. Do your research - thrift in' ain't easy, y'all. It's hard work and you need to take the time to scope out several places before you move on to secret number two. I have been to every Goodwill and Salvation Army from here to the Mississippi so I know what type of goods are placed in each, what their price points are, and even when they get shipments and stock the store. Psycho? Yes. Do I find the good shit, though? Yes. I have a store that I always find great clothing in, one for furniture, and another for household goods. For consignment stores, I subscribe to the same model.
2. If you are looking for vintage goods, thrift or consign in older neighborhoods - this is a big one for me. I am never looking for newer items, so if a thrift store is full of some teenagers F21 castaways from 2007, I'm out the door. I want granny's old dresses, papaw's old belts, and the beautiful furniture they used to sit on whilst having afternoon cocktails Mad Men style.
Hope this helps in the treasure hunt!!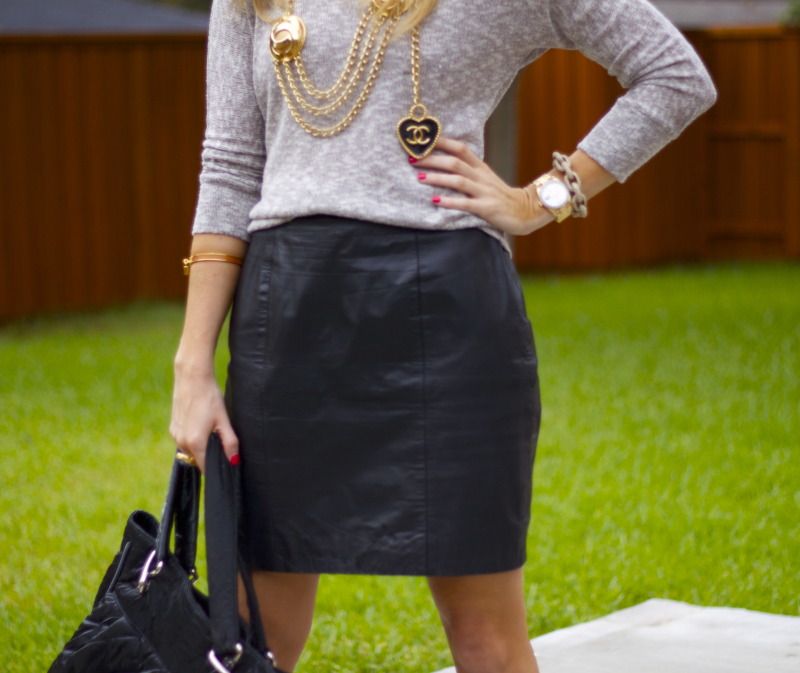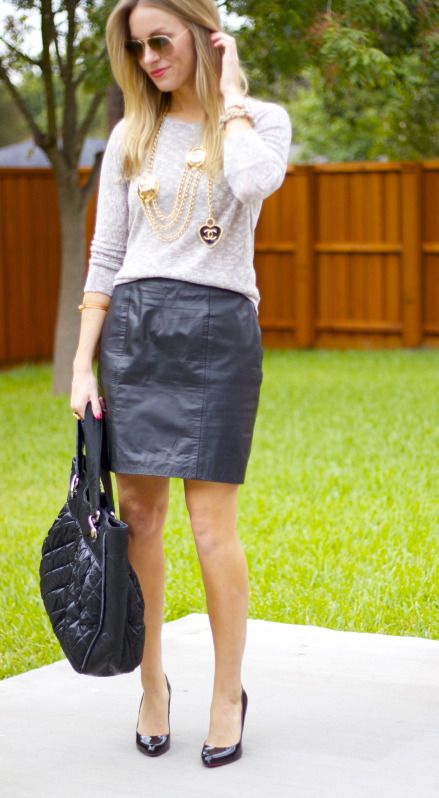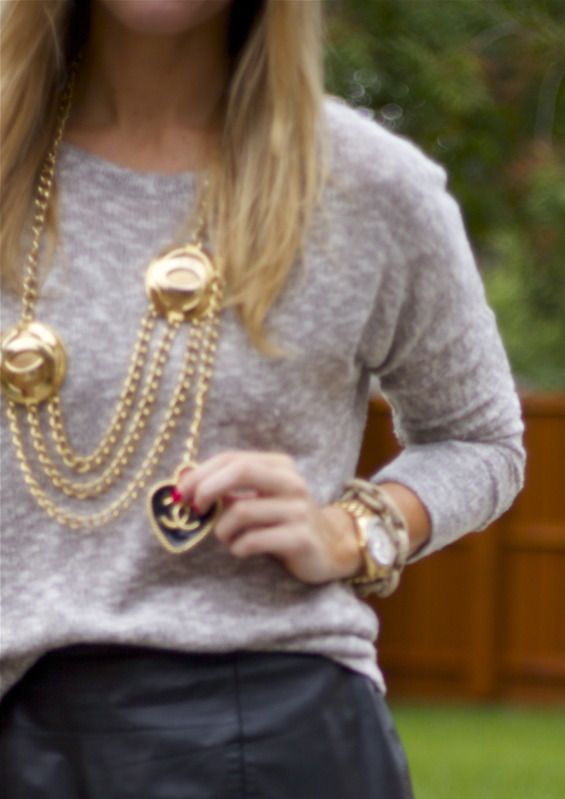 Skirt: thrifted, no brand
Belt (worn as necklace): vintage Chanel
Heels: Christian Louboutin
Bracelets: Hermes, J.Crew
Have a great start to your week!
xoxo,
sarah