My number one go-to staple for just about every wardrobe situation is an off-white silk blouse. It makes any outfit look effortless and chic, and since I prefer mine to be a size too big, it's always comfortable for days when I don't feel like being buttoned up all day. I have a couple that I rotate between, which you've seen here on the blog several times. One is a button down with pockets and no collar from NY&Co. and the other is a very lightweight cotton button down with a collar from Old Navy. Bottom line, they were both less than $10 and through wear and tear are completely shot to shit.
Although I couldn't justify spending $200+ on a great silk shirt by Equipment or Joie, I did find this gorgeous option at Zara for $59.99. It has a lightweight fabric that you can't see through and the stud detail gives it a little shine. I am completely in love with it and am glad to have a replacement for the other two. I'll move them into my layering rotation and probably wear them until they turn into threads.
What is your go-to wardrobe item?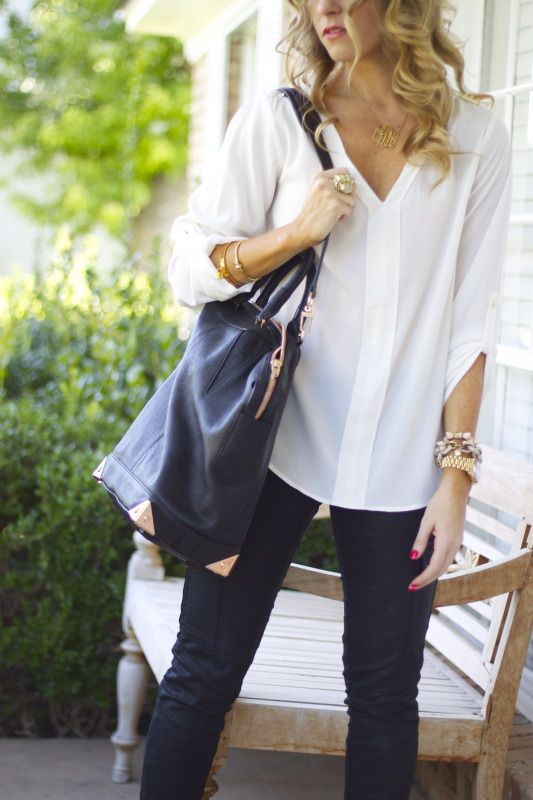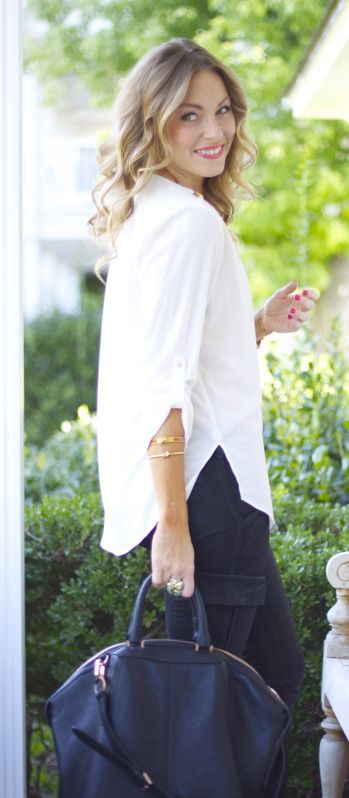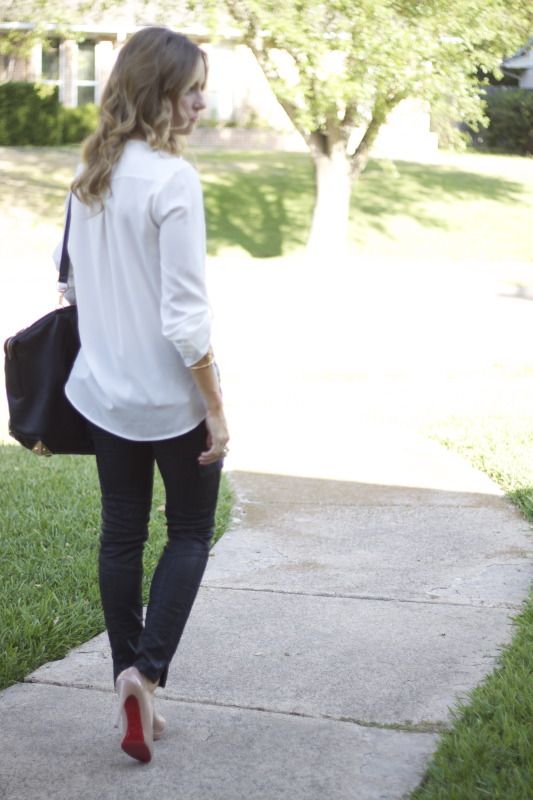 Blouse: Zara in black but white avail. in stores
Bracelets: J.Crew, vintage Hermes, Kate Spade, F21
Necklace: West Avenue via Max and Chloe
Have a lovely Friday!
xoxo,
sarah