I don't think that I got a close enough photo of this dress, but it has tiny rust colored anchors all over it. I got it a few weeks back during the "Boutique Day" that my mother, best friend, and I devoted to shopping in Dallas. My very favorite one is Milk & Honey in the Knox-Henderson neighborhood of Dallas. If you are local and haven't been there or are visiting, you certainly need to make the trip. It not only has the most adorable vibe and decor, but has tons, and I mean tons of unique clothing and accessories that you won't see on anyone else. Each time I go there I find something totally unique that I adore, and so was the case with this anchor dress. I've worn it at least 5 times in the past couple months. It's lightweight, breezy, and is a great neutral color that works great during the dog days of summer. I'm thinking it will work with tights and a blazer for fall as well.
What are your favorite boutiques?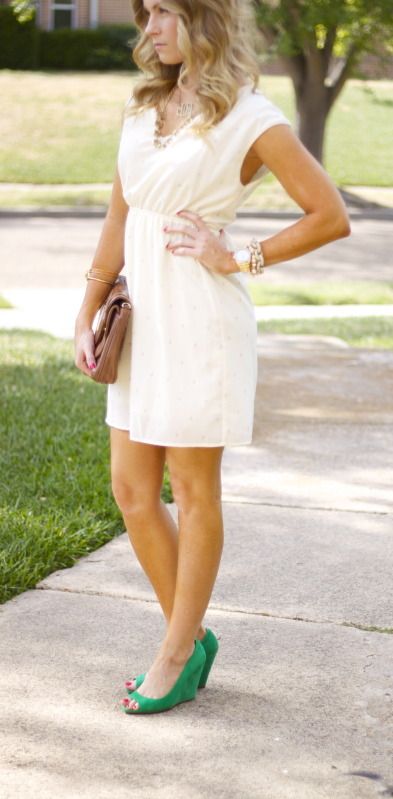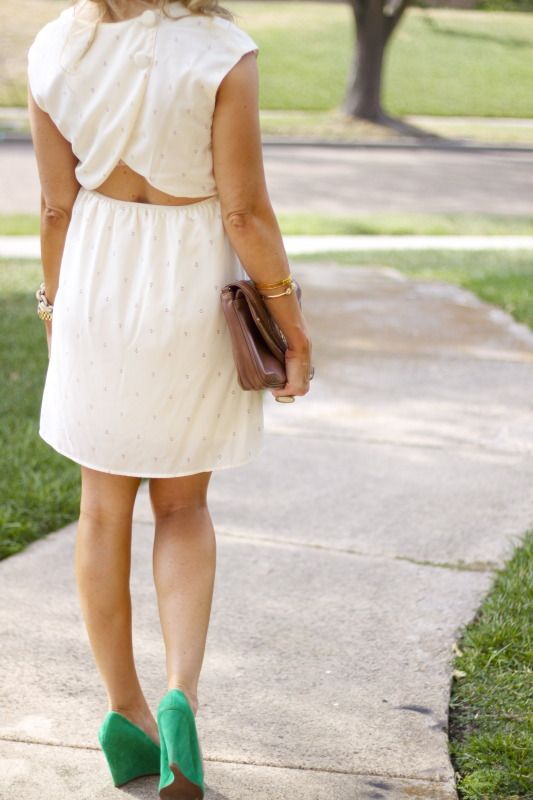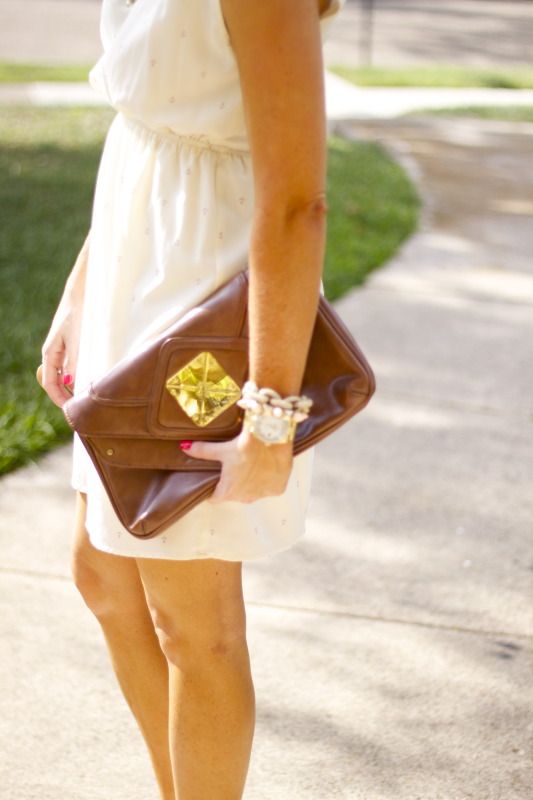 Wedges: Madewell (no longer available)
Bag: Hayden Hartnett for Target (soooo old)
Necklaces: J.Crew, West Avenue
Bracelets: vintage Hermes, J.Crew, Kate Spade, F21
Hope everyone had a great Monday!!
xoxo,
sarah