Since I've been talking about staple wardrobe items a bit this week, I thought I would mention another one of my favorites: the shirt dress. You've seen my navy one that I just absolutely adore
here
(one of my younger followers told me that I had a "sick amount of notes on tumblr"... sounds cool, but I don't even know what that means! ahhh!), and I've got a couple more from Banana and Calvin Klein that I have had for many years that still live in my closet. I find it hard to toss my shirt dresses in the donation pile because I feel like I can always reinvent them in some way. Although they are great alone, I love to layer shirt dresses with jackets, cardigans, other shirts, contrasting belts and fun shoes. They can be worn on workdays or weekends (you see how I did that? I'm so clever... psssshhh!) and will weather all seasons.
It actually got below 100 degrees here last week and I took a temperature risk with a light layer. I love love love the color of this dress that I picked up at J.Crew a few weeks back and I think the stripes give it a fun punch. My inspiration came from
this pin
via WhoWhatWear.
Speaking of Pinterest, I'm a total psycho about it and am on the brink of needing medication, but that's another post all on its own...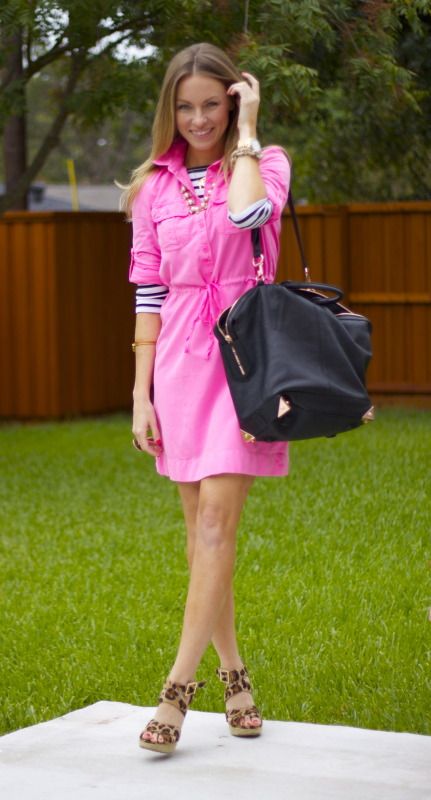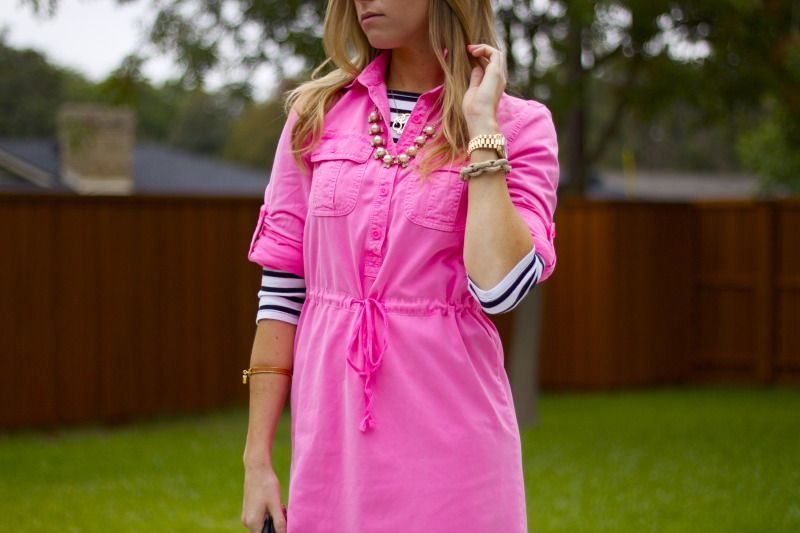 Tee: H&M the girl's hair on this link freaks me out!
Necklace: J.Crew, West Avenue via Max and Chloe
Bracelets: J.Crew, vintage Hermes