One of my very favorite designers and women in general is Diane Von Furstenburg, so you can imagine my undeniable joy in finding this gorgeous knit dress at my local Goodwill. It fit like an absolute dream and I couldn't be happier with it. I was a little scared of the length, simply because I'm not a long and lean girl, but I think I pulled it ok pretty well. The color is so beautiful. Kind of a cross between cerulean and periwinkle. It's comfortable and I love how it went beautiful with my other vintage accessories. I hope I can pull it off for a more casual look because I can't imagine it between a one hitter quitter. Love!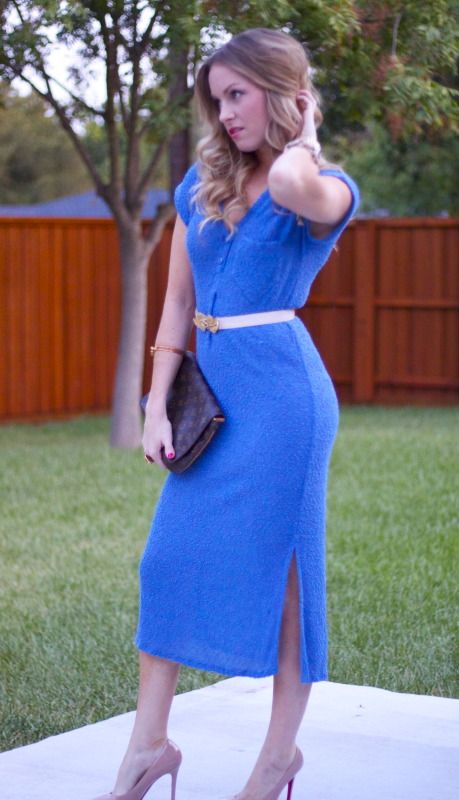 Dress: vintage Diane Von Furstenburg
Heels: Christian Louboutin
Bracelets: vintage Hermes, J.Crew
Ring: YSL
Enjoy your Sunday!
xoxo,
sarah