I mentioned in my last post that I was really loving the combination of different shades of blue and black. I will have to be honest and say that my Olivia Palermo obsession has fueled the fire and given me tons of inspiration on both color trends and different silhouettes. In my Pinterest folder, I focused on
this pin
for inspiration. I love the colors, obviously, and the full skirt paired with the tweed jacket.
Since I had to attend our national sales meeting and it was freezing cold outside, I paired my tweed jacket ($15 at Marshall's!) and high waist skirt with tights and boots, rather than bare legs and heels. The grey from my boots and vintage belt was the perfect color to pull it all together. I also awarded myself Best Dressed at our meeting, just in case you were wondering ;)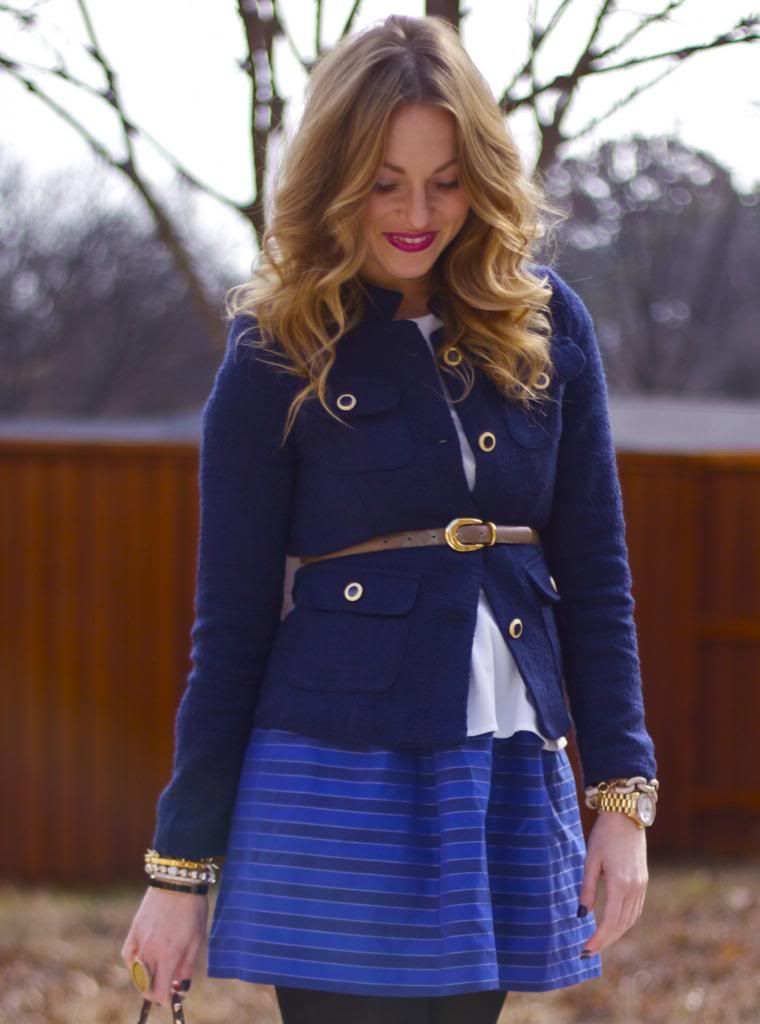 Skirt: J.Crew Stripe Taffeta Mini, old but here is a version from French Connection for $17!!
Belt: vintage Christian Dior
xoxo,
sarah