I hope everyone had a lovely Fourth of July! Since we live in a new 'hood, we attended the parade early in the morning with some friends, complete with mimosas and some fabulous egg muffins. After that, we spent the day in the pool with friends who live a couple blocks from us. I was done and in bed at about 5pm and woke up 14 hours later. I was exhausted evidently!
The boys are playing golf today, so I plan to do some things around the house, work on some new posts, and sneak off to the mall for a few minutes. I went to Francesca's last week when I traveled to College Station for business, and found several super cute pieces with a boutique feel. I'm not sure if Francesca's is nationwide, but if it is, you should check it out. Bright, colorful pieces, with great price tags is what I'm talking about.
One of the several items that I had piled up in my dressing room that made the cut was this cute geometric print skirt. I love the way it fits, and although you can't see it, it has a cute zipper all the way down the back.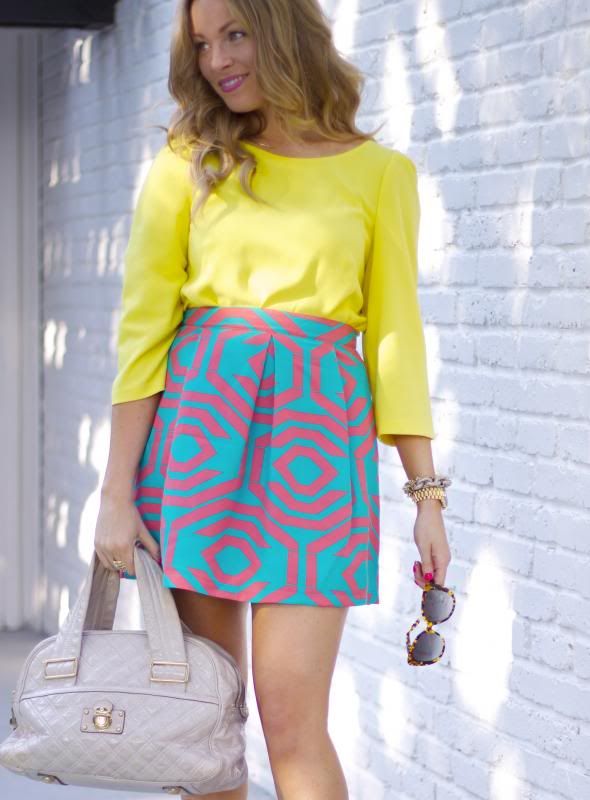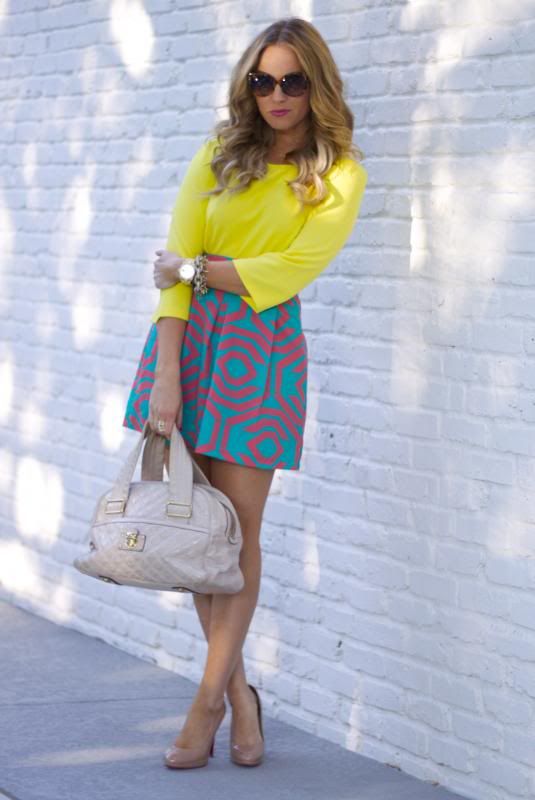 Top: Ann Taylor Crepe Scallop Hem Top, sold old, similar
Ring: Francesca's, in store, love this one
xoxo,
sarah