I think I've told y'all before, but I purchased a home back in May that needs quite a bit of work in just about every aspect. I decided that I wanted to tackle the kitchen this weekend, so pulling down cabinets and removing those awful drywall soffits from above was first on the agenda. I won't bore you with the details, but I will say that a baseball bat may or may not have been used in the destruction. Regardless, I am so thrilled that the kitchen is more open and my plan is to tile the entire wall and add open shelving. That's a few weeks out though, for sure.
Before
After
Not much of an improvement, but it will look pretty freakin' sweet, pretty freakin' soon!
So, after a full weekend of being covered in drywall dust and other bits of dirt and grime, I was very happy to girl it up with a spray tan and a un skirt. This is one of my boutique finds from a few months back and, as cute as it is, I've only worn it once before. Do you ever buy something that you fall in loe with and style ten thousand outfits around and then neglect to wear it? ugh.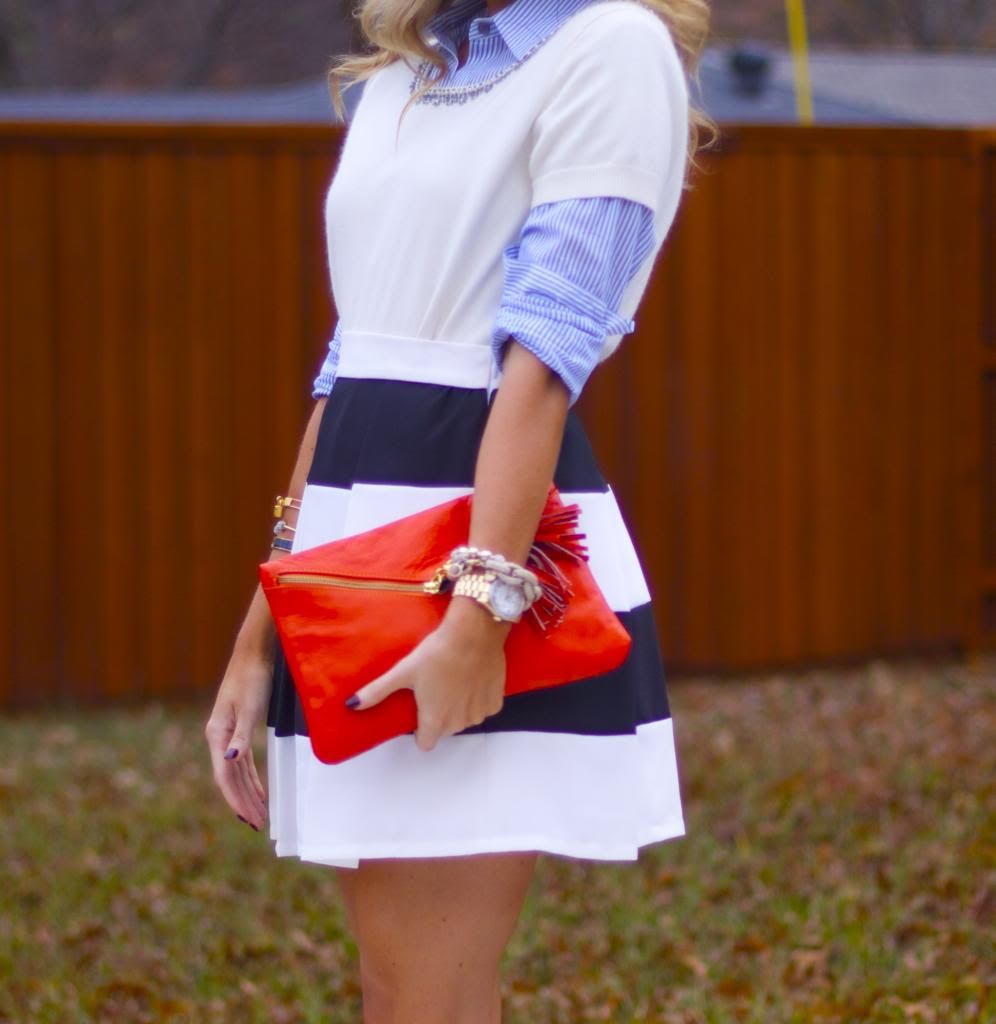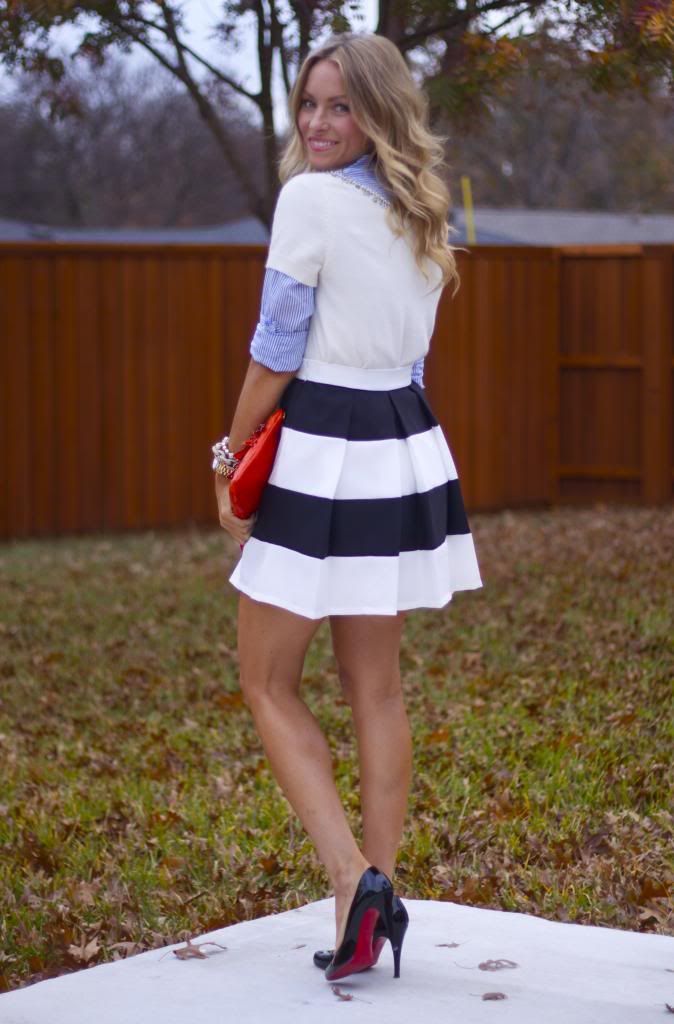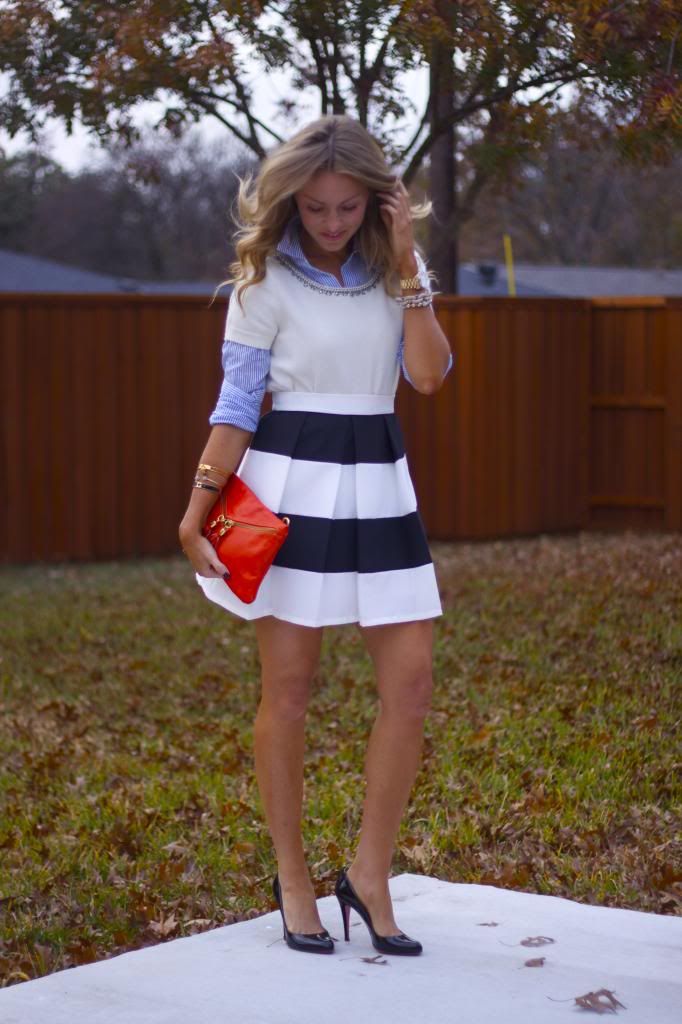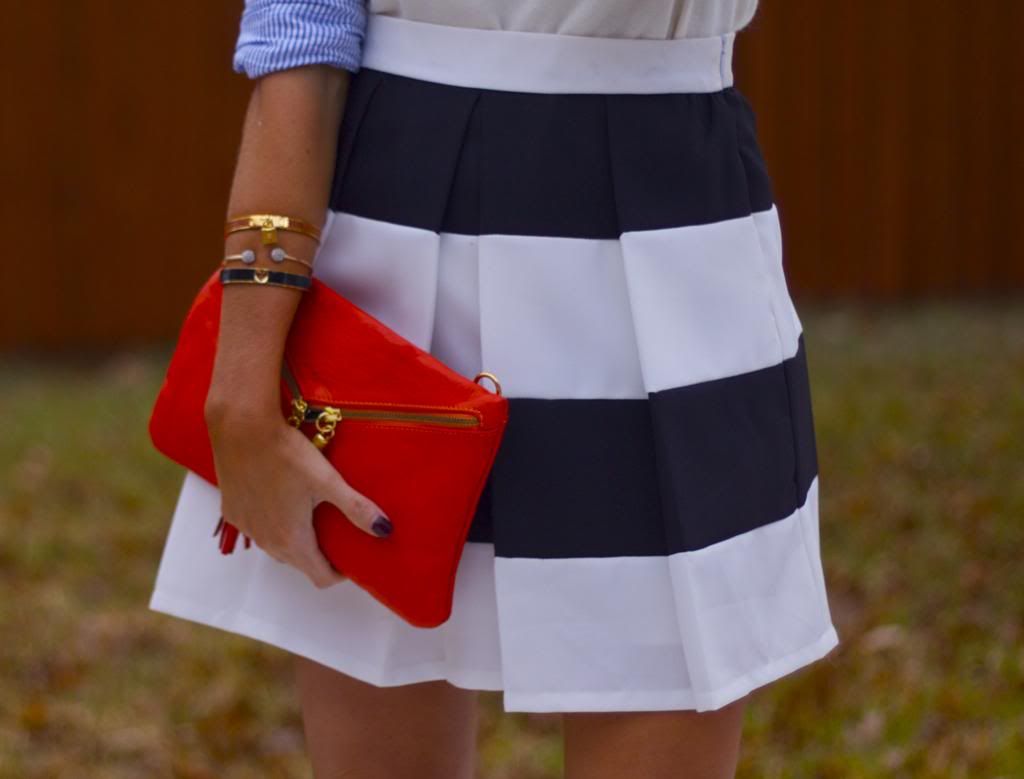 Sweater: Banana Republic (old)
Bag: gift from my mom from Italy